Welcome to Geek Tech Branding!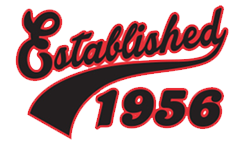 Geek Tech Branding is the leading source for custom printed high-tech promotional products featuring your logo and branding.

We are a third-generation company that began in 1956 and grew our way to become one of the largest providers of imprinted technology and promotional electronic gifts in the country.
Whether you are looking for imprinted tech gadgets for promotional giveaways or for corporate swag for your tech staff, Geek Tech Branding offers over 850,000 unique tech-themed swag items, including: custom printed power banks and power chargers,custom drones, promotional iPad sleeves and computer cases and bags, logo selfie sticks,, virtual reality goggles, fitness tracker watches, Bluetooth speakers, branded stylus pens and laser pointers, imprinted headphones and ear buds and other promotional items that people will be excited to use and keep.
Last Minute Rush Orders?: We have over 85,000 promotional gift items that can ship in one day - with your custom logo.
Let us help you choose the right high tech promotional items for your event or occasion.
How may we be of service? Let us know.
Featured Articles
A Pre-Show Mailing to Targeted Leads Can Improve Trade Show Traffic and Sales One of the most over-looked trade show strategies is a pre-show direct mailing to targeted accounts. Too often the strat...

What is the Real Value of a Promotional Product? Austin, Texas: People love to get promotional products. After all, they are fun. They are reused. They get your logo seen over and over ag...

Qi Phone Chargers are now the industry norm for wireless phone charging. Here are 4 things to know about this technology. 1) Qi is pronounced /tʃiː/ CHEE from the Chinese word qi mean...
Product of the Day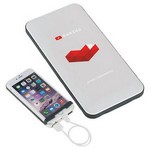 UL Listed Zoom® Energy Rally 6,000 mAh ...
The sleek design and silicone band allow for easy portability of the UL Listed Zoom® Energy Rally Power Bank. This battery back up packs a 6,000 mAh Grade A Lithium Polymer battery with dual 5V/1A out...
$24.98 - $31.48
What Our Customers Are Saying
Geek Tech is the way to go for your swag. Robert went above and beyond to make sure we had the perfect selfie sticks for our trade show. The ones we ordered ended up being back ordered. Robert worked ...