Welcome to Geek Tech Branding!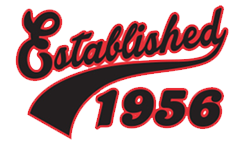 Geek Tech Branding is the leading source for custom printed high-tech promotional products featuring your logo and branding.

We are a third-generation company that began in 1956 and grew our way to become one of the largest providers of imprinted technology and promotional electronic gifts in the country.
Whether you are looking for imprinted tech gadgets for promotional giveaways or for corporate swag for your tech staff, Geek Tech Branding offers over 850,000 unique tech-themed swag items, including: custom printed power banks and power chargers,custom drones, promotional iPad sleeves and computer cases and bags, logo selfie sticks,, virtual reality goggles, fitness tracker watches, Bluetooth speakers, branded stylus pens and laser pointers, imprinted headphones and ear buds and other promotional items that people will be excited to use and keep.
Last Minute Rush Orders?: We have over 85,000 promotional gift items that can ship in one day - with your custom logo.
Let us help you choose the right high tech promotional items for your event or occasion.
How may we be of service? Let us know.
Featured Articles
You Can't Be All Things To All People- And Be Successful Austin, Texas: I got a call the other day for a company needing 150 pencils for an event. I told her that we do not do pencils and gave ...

New Product: Custom Molded Mints For Unique Branding Opportunities If you are looking for a unique branded product under $5 -- then these custom mint sin tins are the ideal gift item. E...
Product of the Day
Neptune Tech Cleaning Cloth
Portable microfiber tech cleaning cloth for wiping away dirt and smudges with ease. Antimicrobial coating cloth. *PVC pouch available for an additional charge. 5 1/2" H x 5 1/2" W
$1.49
What Our Customers Are Saying
Robert and the Geek Tech team did an AWESOME in creating 100 4-in-1 cables as giveaway gifts for a recent golf tournament! We contacted Robert a week before the event and we received the cables 2 days...