Welcome to Geek Tech Branding!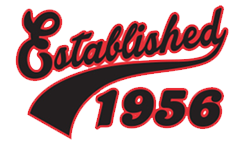 Geek Tech Branding is the leading source for custom printed high-tech promotional products featuring your logo and branding.

We are a third-generation company that began in 1956 and grew our way to become one of the largest providers of imprinted technology and promotional electronic gifts in the country.
Whether you are looking for imprinted tech gadgets for promotional giveaways or for corporate swag for your tech staff, Geek Tech Branding offers over 850,000 unique tech-themed swag items, including: custom printed power banks and power chargers,custom drones, promotional iPad sleeves and computer cases and bags, logo selfie sticks,, virtual reality goggles, fitness tracker watches, Bluetooth speakers, branded stylus pens and laser pointers, imprinted headphones and ear buds and other promotional items that people will be excited to use and keep.
Last Minute Rush Orders?: We have over 85,000 promotional gift items that can ship in one day - with your custom logo.
Let us help you choose the right high tech promotional items for your event or occasion.
How may we be of service? Let us know.
Featured Articles
Market To Teens & Young Adults Through Tech-Related Promotional Products Millennials - born between 1980 and the early 2000s - have been described as open-minded, self-expressive and receptive ...

Setting up a successful onboarding process is good for you and great for new hires! Welcoming new team members into your office is crucial, and onboarding is not just up to ...

Show Off Your Brand With Promotional Products No matter your industry, there are regular trade shows happening within your field, and we highly encourage you to attend these exhibitions! You ...
Product of the Day
Pocket-Buddy Notebook
80 sheet spiral-bound notebook with bright translucent color cover and lined pages. Separate plastic zip-lock pocket attached to spine. 7" H x 5 1/2" W x 3/4" D
$1.99 - $2.99
What Our Customers Are Saying
Very helpful in determining the best gizmo option. Then a great, fast turnaround. And probably best of all, the logo was recreated perfectly for the project - something not easily done as it has a 3-d...