Eco Marketing Solutions LLC
Welcome to Geek Tech Branding!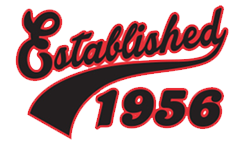 Geek Tech Branding is the leading source for custom printed high-tech promotional products featuring your logo and branding.

We are a third-generation company that began in 1956 and grew our way to become one of the largest providers of imprinted technology and promotional electronic gifts in the country.
Whether you are looking for imprinted tech gadgets for promotional giveaways or for corporate swag for your tech staff, Geek Tech Branding offers over 850,000 unique tech-themed swag items, including: custom printed power banks and power chargers,custom drones, promotional iPad sleeves and computer cases and bags, logo selfie sticks,, virtual reality goggles, fitness tracker watches, Bluetooth speakers, branded stylus pens and laser pointers, imprinted headphones and ear buds and other promotional items that people will be excited to use and keep.
Last Minute Rush Orders?: We have over 65,000 promotional gift items that can ship in one day - with your custom logo.
Let us help you choose the right high tech promotional items for your event or occasion.
How may we be of service? Let us know.
Featured Articles
These six promotional products are a great way to spread awareness about your car dealership or service! Billboards, social media posts, industry events and promo deals are just a few of the ...

Spread awareness as a lawyer or law professional with the following promotional products! Lawyers use promotional products for a variety of reasons. In fact, the top 10 buyers within this ind...

These imprinted items from Geek Tech Branding can help you while traveling for work and can help more potential customers/clients/fans/followers know about your brand! Professionals are alway...
Product of the Day
Arlington Wireless Charging Portfolio
Linen polyester/soft PU wireless charging portfolio with magnetic closure. Integrated 5000mAh built in power bank for powering the wireless charging pad. Internal pop up USB port for non-wireless char...
$49.99 - $59.99
What Our Customers Are Saying
I wanted to let you both know that the phone stands came in and everything is great! I'm pretty excited about these... I look forward to doing business with you again next year (likely aro...
Sharon Nifong
Ledford High School
Apr 20, 2018