Welcome to Geek Tech Branding!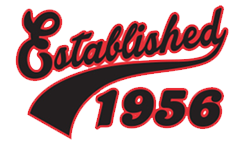 Geek Tech Branding is the leading source for custom printed high-tech promotional products featuring your logo and branding.

We are a third-generation company that began in 1956 and grew our way to become one of the largest providers of imprinted technology and promotional electronic gifts in the country.
Whether you are looking for imprinted tech gadgets for promotional giveaways or for corporate swag for your tech staff, Geek Tech Branding offers over 850,000 unique tech-themed swag items, including: custom printed power banks and power chargers,custom drones, promotional iPad sleeves and computer cases and bags, logo selfie sticks,, virtual reality goggles, fitness tracker watches, Bluetooth speakers, branded stylus pens and laser pointers, imprinted headphones and ear buds and other promotional items that people will be excited to use and keep.
Last Minute Rush Orders?: We have over 85,000 promotional gift items that can ship in one day - with your custom logo.
Let us help you choose the right high tech promotional items for your event or occasion.
How may we be of service? Let us know.
Featured Articles
Always Be Ready To Grow Your Business & Advertise Your Company! "Contagious products and ideas are like forest fires. They can't happen without hundreds, if not thousands, of ...

Valuing your fanbase will pay off for your brand Did you know that U.S. companies lose more than $62 billion annually due to poor customer service? Customers keep businesses going, a...

How To Buy Promotional Wireless Chargers for Customer and Employee Gifts and Incentives ​More and more people are powering up their devices without plugging in. Here&rsqu...
Product of the Day
Tranzip Weekender 15" Computer Tote
Tranzip-navigate your way through the city with style. This slim stylization is the perfect day tote for an urban millennial. It can be carried as a tote or as a messenger with adjustable and removabl...
$16.98 - $21.40
What Our Customers Are Saying
The GeekTech team came through for us. Not only was the window small and the delivery was ahead of schedule, but the USB battery chargers and USB wall plugs were high quality and a hit at our trade sh...