Eco Marketing Solutions LLC
Welcome to Geek Tech Branding!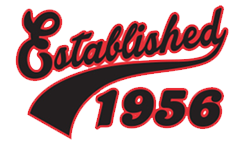 Geek Tech Branding is the leading source for custom printed high-tech promotional products featuring your logo and branding.

We are a third-generation company that began in 1956 and grew our way to become one of the largest providers of imprinted technology and promotional electronic gifts in the country.
Whether you are looking for imprinted tech gadgets for promotional giveaways or for corporate swag for your tech staff, Geek Tech Branding offers over 850,000 unique tech-themed swag items, including: custom printed power banks and power chargers,custom drones, promotional iPad sleeves and computer cases and bags, logo selfie sticks,, virtual reality goggles, fitness tracker watches, Bluetooth speakers, branded stylus pens and laser pointers, imprinted headphones and ear buds and other promotional items that people will be excited to use and keep.
Last Minute Rush Orders?: We have over 85,000 promotional gift items that can ship in one day - with your custom logo.
Let us help you choose the right high tech promotional items for your event or occasion.
How may we be of service? Let us know.
Featured Articles
Spread some cheer this holiday season with these fun and funky gift items! 'Tis the season...for ugly Christmas sweaters! Some are cute, some are crazy, and they all are cozy, adding a ...

Light-up swag items can help you stand out from competitors! Promotional products are a great way to bring awareness to your brand, and you can shed light on your product(s)/service(s...

With today's connected environment, brands can turn to Geek Tech Branding for timely and tech-focused promo items! For those who are not familiar, the Internet of Things is the interconnection ...
Product of the Day
Metal Bluetooth Speaker and Wireless Cha...
The Metal Bluetooth Speaker and Wireless Charging Pad combines premium sound quality with a convenient wireless charging pad. The Aluminum speaker body produces a crystal clear sound that can be heard...
$19.98 - $25.18
What Our Customers Are Saying
Thank you Robert! The selfie lights have arrived and they look great J Looking forward to working with you again!Cheers,
Carolyn Keery, CHRP
Economical Insurance
Aug 28